CAST
About the Selfie Dad movie Cast
---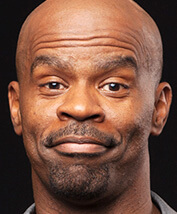 Michael Jr.
Ben Marcus
Comedian Michael Jr. has made countless TV appearances including The Tonight Show, Jimmy Kimmel Live Comedy Central, and Oprah and was also in the hit film War Room. On his national comedy tours, Michael packs mega-churches from floor to ceiling, performing for over 800,000 people each year!
Chonda Pierce
Rosie Puncher
Chonda Pierce is a comedian with eight gold and four platinum comedy albums to her name. She was recently honored with the title "Certified Top Selling Female Comedian" by the Recording Industry Association of America. Chonda's popularity does stop at small stage events; she's had two massively successful Fathom one-night theatrical events, Laughing in the Dark and Enough.
James Denton
Steven
A veteran actor of over twenty-five years, James Denton has appeared in countless films and TV shows. He is currently in his fifth season as series co-star of Hallmark Channel's Good Witch. Selfie Dad is James' second time working with director Brad Silverman. The two also teamed up on the faith music drama, Grace Unplugged, in which James acted, sang, and played guitar!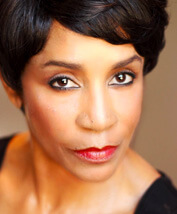 Karen Abercrombie
Carol
Karen Abercrombie has over twenty years of screen and TV credits to her name, but her signature role is her memorable portrayal of Ms. Clara – the prayer warrior in the hit film, War Room. Her work on that film earned her a Dove Award and a Movieguide Grace Award.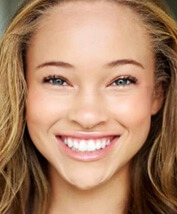 Shelby Simmons
Hannah Marcus
Simply put, actress Shelby Simmons' career appears to be on a meteoric rise in Hollywood. It all started in 2017 when she booked a few guest starring roles on various TV shows which led to a lead role in the Netflix series Prince of Peoria. From there Shelby booked a lead in the Disney series Bunk'd and a role in the upcoming Disney film Stargirl.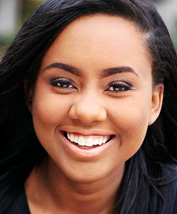 Jamie Grace
as herself
Musician, singer, and songwriter Jamie Grace is a vocal powerhouse known by her fans as the "God Girl." She plays herself in Selfie Dad - and why not? After all, the multi-Grammy nominated and Dove award-winner started her own career (like Selfie Dad) on YouTube!
---
About Selfie Dad
---
SUBSCRIBE
Sign up to receive news and updates.
---